Kalispell Business Revenue Climbs From $0 to $30,000 in a Few Months
A Tactical Internet Marketing Plan That Can Be Tailored to Your Business - Cost Effective With A Positive Impact on Company Revenue
Introduction
Large companies staff entire departments with people charged with implementing and managing their Internet marketing activities. Typically these responsibilities are defined by the skills and experience required in the areas of Search Engine Optimization (SEO), social media, content creation, online advertising (Pay-Per-Click or PPC) and of course website design, programming and maintenance.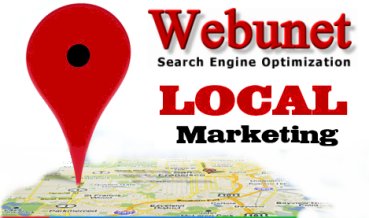 The size of such departments is dictated by the degree of online activity in which a company is involved. A business such as Zappos.com that is primarily a web-based e-commerce retailer is focused exclusively on Internet sales, and virtually the entire company is involved with the process. In markets where companies serve mainly local customers, the Internet department may consist of a programmer and marketing person where all online activity is managed and shared by these individuals.
Small local businesses seldom have staff dedicated to Internet marketing and this has created a problem that is shared universally with this demographic. They recognize the need, but cannot afford to fund a full-time staff position. Consequently website updates, online social interaction and other Internet-related activities are either neglected or outsourced piecemeal.
Social media involvement has become a requirement to maintain a website's rank in search results. Additionally, it is an increasingly important channel to connect with existing customers, attract new prospects and monitor competitors.
The following report shows how we helped a small business in the NW Montana tourism industry, Captain Norm's Fish~N~Fun, solve this problem and leverage their website and social media resources to generate revenue and grow their customer base.
The Problem
When the Captain Norm met with the Webunet Group he explained that his website was almost two years old, but that he had never received one phone call or email that he could attribute to his website.
Captain Norm's Fish~N~Fun is a sport fishing charter business in northwest Montana
Company provides half or full-day fishing trips on Flathead Lake and Lake Koocanusa
A 1/2 day charter costs $350
Company domain name was captnormsfishnfun.com (now forwarding)
There was one video on YouTube under a personal account
Company had no Facebook, Twitter, Pinterest, blog or any other online social involvement
Marketing effort is targeted to tourists and their business is seasonal
Marketing Assessment
captnormsfishnfun.com had a Google Page Rank of "0"
The Alexa rank was 10mm+
The domain name was flawed; it had little value for branding
It had no leverage in search results
There were only "2" backlinks pointing to the website
No pages were optimized for search engines
Page content was marginal and did not make use of any important keyword phrases to influence search results
Strategy & Tactics
The challenge was to launch a campaign as quickly as possible so that the company could start showing results in search to attract activity from people planning summer vacations. What follows occurred between April. 01, 2012 and July 2012.
New Domain Name: Because the old website had no search value and utilized no beneficial keywords ("fish" is too broad of a term to have value in this instance), it was recommended that we obtain a new domain name and try to include strong search terms in that name. After researching primary keywords and available domain names, we were able to obtain FlatheadLakeFishing.com.
If the existing domain had value in that it had Page Rank or numerous (content-related) backlinks we would have opted to capitalize on that reputation, keep the domain and build around it using social sites, backlinks and other resources to strengthen the domain.
Website Management
The customer wanted to be able to edit/manage his website in the future; to upload photos and videos from his charters and to update page information. We recommended WordPress, a user-friendly CMS platform (Content Management System).
WordPress is a robust web authoring platform that requires little training
The WP community provides wide-ranging support
"Plugins" offer capabilities to perform an array of onsite functions