Get Lost in Glacier Country
Planning Your Glacier National Park Vacation
Every year, millions of people travel to the Flathead Valley of northwest Montana to experience Glacier National Park, ski in Whitefish, fish on Flathead Lake and hike the trails of the Bob Marshall Wilderness.
We know what our visitors crave and a few organizations in NW Montana do a great job of helping our visitors find what they are looking for. The Montana Office of Tourism launched a program called "Get Lost" that encourages people to add Montana destinations to their "Bucket List" and explore other people's recommendations of great destinations.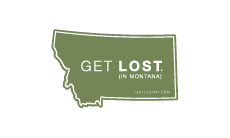 Another group that does much to promote northwest Montana is "Glacier Country". They help visitors plan their adventure by providing information on everything related to visiting NW Montana. From where to stay and where to eat to what to see and do during your visit.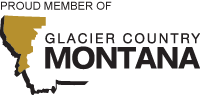 The Flathead Valley Business Directory helps fill in the gaps by providing a listing of businesses, restaurants, hotels, local companies and annual events of interest to anyone visiting our beautiful valley.
Get Lost in Glacier Country
When you visit the Flathead Valley you will need a guide and there is nothing more convenient than having that guide accessible on your smartphone for handy reference. The Flathead Guide is a smartphone-optimized business directory of the Flathead Valley.
Browse our handy directory every day to find restaurants and local attractions you don't want to miss during your visit to "The Last Best Place", the Flathead Valley of northwest Montana. Be sure to bookmark www.flatheadguide.com on your smartphone.