Get Lost (In Montana)
Get Lost (In Montana)
Lose Yourself Find the Best of Montana
The Montana Office of Tourism has an ongoing campaign to promote our state and it has been an incredible success.  One of Montana's greatest enticements to visitors is our vast wilderness areas and our National Parks.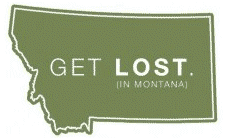 The campaign slogan of "Get Lost (In Montana)" conjures up images of exploring beautiful hiking trails, fly fishing remote lakes and streams, and discovering the treasure that is Montana.
"Get Lost" is a wonderfully creative marketing slogan, but that romantic notion can head south quickly. Losing yourself in the splendor that is Montana is great, but not when you:
No one wants to be lost when the hunger bells are clanging and we have no idea where to go to find a great restaurant. Such is the case for most products and services we take for granted in our daily routines.
You might be on vacation without a care in the world, but that unexpected flat tire means you need to find the closest service station as quickly as possible. This is where the Flathead Valley Business Directory™ can become your greatest asset.
Don't Get Lost (In Montana)
The Flathead Guide is accessible from any smartphone (laptop, tablet or desktop PC) and all listings include a Google map to help you locate the business you are searching for. The descriptions and photos from the listings will help you determine which company can best meet your needs.
This year, when you decide to "Get Lost (In Montana)", take the Flathead Valley Business Directory™ with you so that you can always find what you are looking for in northwest Montana.
WRVVADUJVN84