Flathead Lake Information
Flathead Lake is one of the most beautiful lakes in the world. It is the largest natural fresh water lake west of the Mississippi. This website provides information on everything from fishing and boating to where to find a restaurant around the lake.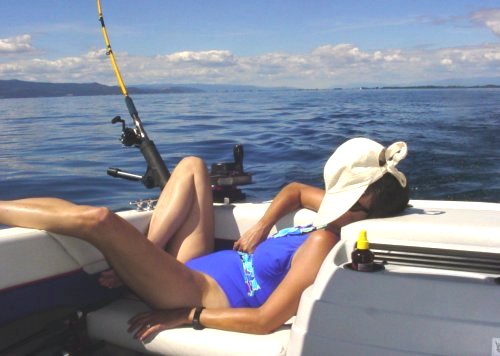 If you like to fish and the idea of landing a HUGE Lake Trout sounds appealing, you need to think about adding a fishing charter to your 'bucket list'.
Driving around the lake is a dreamlike experience extending twenty-eight miles north to south. Surrounded by mountains on both sides of the lake, you will cruise down US Highway 93 on the west to Polson and Route 35 on the east.