Flathead Valley Realtors
THERE IS NODOUBT that Montana is one of the most beautiful and fun places to live in the USA! If you are looking for the perfect place for a permanent home, the ultimate recreational area for vacationing or a sound investment, THIS IS IT!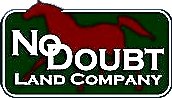 We are licensed to sell Real Estate anywhere in the state of Montana and can assist you in your search regardless of the type of property you are seeking, or the area.  We are Full Time Brokers with over 18 years in Real Estate experience in NW Montana.
No Doubt Land Company committed to ensuring our Clients a "stress free" Real Estate transaction. Our goal is always to provide excellent service and to turn clients into life long friends and repeat customers.