The Ultimate Montana Tourist T-Shirts!
The most outrageous Montana T-shirts available.  One for him and one for her!
Montana offers tourists so much to see and do, but most people never hear about the sport of moose goosing. In Montana you can goose the moose or even get your moose goosed during your trip to Big Sky Country!
To celebrate the sport of moose goosing, and to commemorate your Montana experience, we offer an exceptional badge of courage… a T-shirt. In fact, we are the exclusive vendor for Goosed Moose.
T-shirts for HIM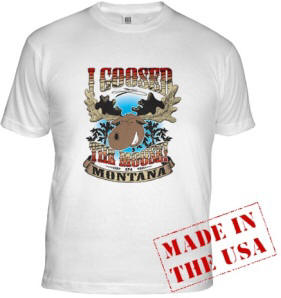 Okay guys, you passed the man test and goosed the moose during your Montana vacation.  Wear your badge of courage and proclaim your heroism to the world!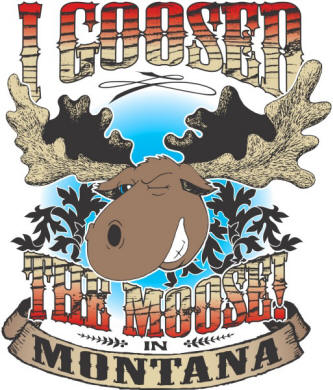 T-shirts for HER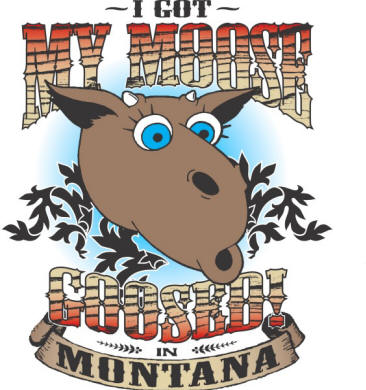 Ladies, now you can tell the world what you did on your Montana vacation.
Get the bumper sticker!
Proudly Display our Bumper Sticker, a 10″ x 3″ bumper sticker gets the message across!
To get a really big belly laugh and see our parody website, head on over to Montana Sucks!