Cabin Fever Days - Feb. 8th - 10th.
Cabin Fever Days in Montana! The 35th Annual Barstool Ski Races & Winter Festival  take place on Sugar Hill in Martin City, MT.
FREE parking shuttle will operate from noon-midnight on Saturday, and noon-5pm on Sunday.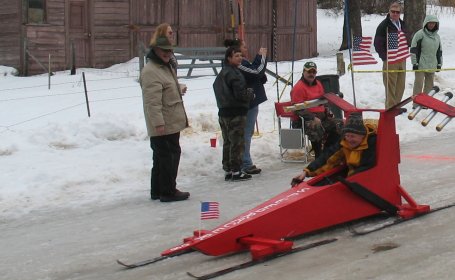 Download the Cabin Fever Days Brochure for a listing of all of the festivities, parking areas, and more!  A $3 Cabin Fever entry button is required for all events.
There are tons of family and adult activities throughout the Cabin Fever weekend in Martin City, Montana.