CCGF August 24 – August 31, 2014
The Crown of the Continent Guitar Foundation is a non-profit organization that celebrates the artistry of the guitar and the magical splendor of Montana, an annual week-long guitar festival at The Flathead Lake Lodge in Bigfork.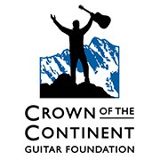 The week long event includes 6 days of workshops in blues, rock. jazz, classical, acoustic, singer-songwriter, bass & beginner, workshops in jamming and nightly concerts. See schedule here.
Crown Of The Continent Guitar Festival
Each summer, the Crown of the Continent Foundation offers a phenomenal week of guitar instruction featuring renowned guitar masters. Here is an introduction to the 2014
Sunday, August 24, 7:00pm
An evening with Dweezil Zappa. 
Monday, August 25, 7:30pm
Set 1: Mike Stern, Set 2: Ana Popovic.
Tuesday, August 26, 7:30pm
Set 1: Emily Elbert, Set 2: Shelby Lynne
Wednesday, August 27, 7:30pm
An evening with Lee Ritenour and Friends.
Thursday, August 28, 7:30pm
Set 1: David Leisner, Set 2: John Oates
Saturday, August 30, 4:30pm, food and entertainment, 7:00pm – Crown Guitar All-Star Extravaganza