Epic Shore to Shore Race & Fundraiser
The annual Epic Shore to Shore Race will be held on August 10th. and feature a 26-mile race for teams or solo paddlers, a 10 mile solo, 5 mile solo,  and a fast paced 4X2 relay for teams. Any and all human-powered craft are welcome to enter the event.
Flathead Valley outdoor enthusiasts who have a passion for paddling on local rivers have put together an epic paddling event held on Flathead Lake that will be a fun challenge for all levels of paddlers. Racers and attendees will have the opportunity to experience what amazing benefits First Descents brings to young adult cancer fighter's lives.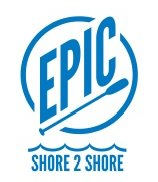 All racers, except for the Epic Racers (full length of Flathead Lake) will start and end their race at the North Flathead Yacht Club.
Epic Shore 2 Shore Race Details
Saturday, August 10, 2013
8:00am - Epic 26mi Race Starts - Polson
10:30 am 10-mile solo race - North Flathead Yacht Club
11:00 am 5-mile solo race - North Flathead Yacht Club
1:30 pm 4 x 2 Relay - North Flathead Yacht Club
3:00 pm Sprint - North Flathead Yacht Club This will be a split-the-pot-fun race!
4:00 pm Awards and after party - North Flathead Yacht Club