Choose only the best wood to burn
If you want the highest quality, seasoned firewood for your woodstove or fireplace, you've found the Flathead Valley's premiere firewood company. We cut it, split it and deliver it to your door!
Kalispell Firewood for the Flathead Valley
As the name implies, Kalispell Firewood is based in Kalispell, we serve the entire Flathead Valley; from Polson to Eureka and anywhere in between, including Whitefish, Columbia Falls, Lakeside and Somers, Kila, Flathead Lake and other local communities.
If you have a question about anything; wood lengths, delivery fees or when we can deliver to your home, please contact us.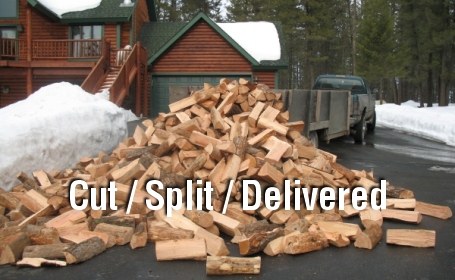 Order your firewood now!
Call: 406-309-5629 or email me!