Withey's Health Foods in Kalispell
Withey's Health Foods has been serving NW Montana's Nutritional Needs Since 1958. We are a health foods store carrying organic grocery, fresh organic produce, home brew supplies for beer and wine.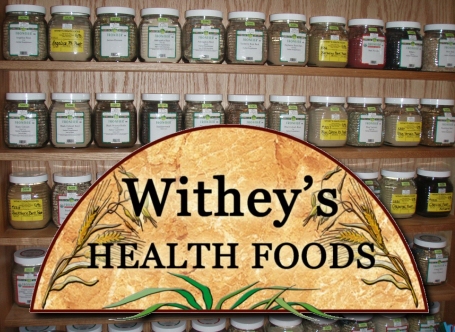 Withey's Health Foods Goes the Extra Mile for Customers
It does not take one long to notice, if you go to shop at Withey's Health Foods store, that a customer can't come through the door without a warm welcome and most often a personal greeting by name! Clearly this tore, which first opened its doors in 1958, has a growing and loyal customer base and a staff that values every customer who walks through its doors.
Follow us on Facebook to get news about our sales and specials, healthy recipes, tips and what's happening locally.