CCGF August 25 – September 1, 2013
The Crown of the Continent Guitar Foundation is a non-profit organization that celebrates the artistry of the guitar and the magical splendor of Montana, an annual week-long guitar festival at The Flathead Lake Lodge in Bigfork.
All concerts start at 8:00 pm except
"Liv" Taylor & Mac McAnally Starts at
7:00 pm on Saturday, Aug 31st.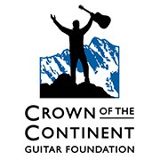 The week long event includes 6 days of workshops in blues, rock. jazz, classical, acoustic, singer-songwriter, bass & beginner, workshops in jamming and nightly concerts.
Crown Of The Continent Guitar Festival
Each summer, the Crown of the Continent Foundation offers a phenomenal week of guitar instruction featuring renowned guitar masters.