Tax & Accounting Professionals
Kutzman Tax & Accounting serves all of northwest Montana with offices in Eureka and Whitefish. We prepare individual, business, nonprofit, estate, trust, and all 50 state tax returns.
We are tax professionals enrolled to practice before the Internal Revenue Service.  We represent YOU, not the IRS and we give every return our focused attention to prepare the most accurate return possible.
Let our tax & accounting Professionals help you!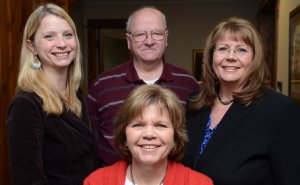 We can handle all business (and non-profit) tax returns for past and current years. We will not hesitate to explore additional tax saving deductions for your benefit.
Flathead Valley Tax & Accounting Services
Selecting an accounting firm is one of the most important business decisions an individual or business can make. The company you select should provide more than basic accounting services and tax preparation. We will serve as your advisor, your partner who you can turn to whenever you have a question that will affect your financial future.
Kutzman Tax & Accounting