Home Remodeling Services in the Flathead Valley
Turn your vision for your house into reality with home remodeling services from Montana Exteriors LLC. With more than 50 years of combined experience, our licensed and insured general contractors provide you with the highest quality of ENERGY STAR™ products at the lowest competitive prices.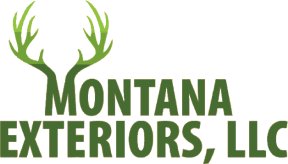 Windows
Our Alside™ products come with a lifetime guarantee, so you never again have to worry about breaking a window.
Siding
Vinyl siding that mirrors the appearance of real wood. We have more than 20 different colors you can choose from, as well as a variety of textures and finishes.
Roofing
Whether your roof is wearing out or has sustained damage, we can help you get the new roof you want. Our remodeling company has a wide selection of materials, for both shingle and metal roofing.