Can they find you online?
Have you done enough of the right things to get your website noticed by Google? Do you know how to attract new customers, make your phone ring more often and have your website rank higher in search results?
Don't advertise until you read this!
While you were busy managing your business... an interesting thing has occurred. People began to abandon their PCs and laptop computers and rely on their smartphones for Internet access. Do you realize that as much as 50% or more of the visitors to your website today are accessing it from a smartphone?
Advertising is no longer enough; today we
must optimize to leverage SEARCH results!
Advertising alone will no longer get the job done; today we must optimize for online SEARCH! Two major shifts in communications have transformed the laws of advertising and promotion. The first was the Internet being released to the public in the early 90s; the second being the meteoric rise of smartphone and tablet PC technology. These technologies have become ubiquitous providing constant connectivity to the Internet. As a result...
People no longer use the phone book to find a business address or a phone number.
They no longer rely on printed maps to get directions.
They do not use the newspaper to find sales, product deals or even suggestions about where to eat.
People search online when they want to solve a problem, get information, or want to buy something.
Additionally, they search for products, services, solutions and topics rather than company names. 'Search marketing' has now become the most effective form of advertising and promotion by default.
Everything you know about advertising has changed; the laws of marketing and promotion have been rewritten!
In business, luck is defined as "doing enough of the right things – right!"
Having a website is one of those right things, but unless you are doing some other right things to market your website attract visitors effectively, you will need to rely on luck for people to find it. Having a website means that yours is just one of a 600+ million other sites. To get found in search results, you must do the right things to get the attention of search engines.
Promoting a business of any kind is often a hit or miss proposition. Choosing the best media outlet, creating a compelling ad, picking the right images, ad sizes and all the other variables can turn a simple advertising project into an epic nightmare.
The Internet is an all-encompassing black hole that sucks in all the information from every media source creating a sea of knowledge that can be tapped by a simple search query from anyone on the planet. That mind-boggling limitless intelligence resource is your business' biggest marketing challenge today.
If your advertising message connects, most people will immediately go to the Internet for additional information. They may want to know your hours of operation, your location or to learn more about your offer. Unless you are doing enough of the right things to market your business correctly online, your advertising may do nothing more than introduce prospects to your competitors.
Google has just complicated things
Google released their latest algorithm update in April of this year (2015) and people are calling it "Mobilegeddon" because it is programmed to favor sites that are "mobile-friendly." This means that many of the top sites in every niche may find themselves slipping in search results below (less popular) mobile friendly websites.
So why is Google doing this?
Because as much as 50% - 60% of online traffic now comes from mobile devices and this will only increase. The millions of visitors Montana will see this year will not be dragging their laptops with them. They will have their smartphones and Tablet PCs, and they will use their mobile devices to find everything! From restaurants and hotels to camping facilities; bike and boat rentals and auto repair shops to medical services and finding beer, coffee or groceries. In short, they will search online for everything and if they can't find your website – you will lose business.
Since Google appeared on the scene, the one thing that they value above most other SEO factors is the quality of links pointing to a website. In other words, if a link from a strong local 'authority' website points to your website, your site can actually rank higher in search results. We can help you solve this problem!
We both know what you really want - and what you need
You want new customers
You want prospective customers to be able to find you online
You want to attract more smartphone and Tablet PC users
You want to improve your rank in search results
You want to make more sales and grow your business
You need an effective, inexpensive marketing solution!
So why should you listen to what I have to say?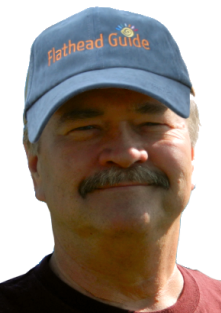 My name is Tom Heatherington and I have been in the Internet business since Al Gore invented it back in 1993. I co-founded one of America's first ISPs in Dallas, Texas and I have authored two Internet business books. I am also an SEO & SEM (Search Engine Marketing) expert. You probably know many of my local clients… Valley Ford, J2 Office Products, Replay Sports, KGEZ Radio, Valley Recycling and scores of other local companies. Additionally, I own the Flathead Guide.
My company has been publishing and marketing online since 1993. My family lives here in the Flathead; this is our home and like you, our workplace. Learn more about the Webunet Group. The Flathead Guide is a Vietnam Veteran-Owned business.
The Webunet Group is a consulting firm to small business specializing in SEO, SEM, SMM and online marketing. Our mission is to help our clients get more targeted buyers to their website. We focus on SEO best practices, creative copywriting and keyword utilization, video production, mobile web and content related link building. If you need help marketing your website, we should talk.
The good news for local businesses
The state of Montana is doing all the heavy lifting – they're bringing the tourists here. Now, you need to make sure that they can find your business online. You can spend thousands on conventional media, but you need to invest only $4 per month with the Flathead Guide and have the best chance of meeting your future customers on their smartphones….where they hang out 24x7!
In 2014 alone, Montana's 11 million visitors spent almost $4 billion dollars. Virtually every business in the Flathead benefits from this increase in tourism and the 3 million people who will visit northwest Montana this year. A listing in the Flathead Guide will help strengthen your advertising and help attract new customers.
Welcome to the 'Flathead Guide'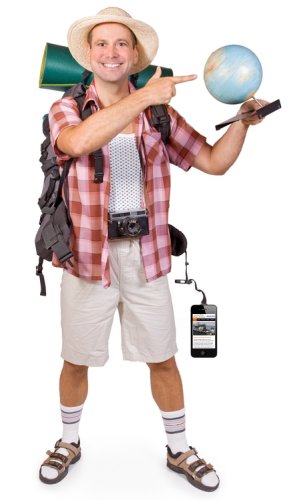 The Flathead Guide is the official Flathead Valley Business Directory™. Maybe you have seen us on Facebook or heard about us on the radio, but you're still not sure how the Flathead Guide can benefit your business. You have questions - this page explains everything.
What exactly is the Flathead Guide?
The Flathead Guide is a smartphone-optimized digital directory for all businesses in the Flathead Valley – and especially those who cater to the millions of visitors we see every year. The Flathead Guide could very well become one of your best sources of new business!
Why list your business in the Flathead Guide?
Because you do business
here

in the Flathead!
94% of smartphone users search for local information
66% access the internet at least once daily from their phone
You have a limited advertising budget
You don't have time to play the social media game
You are tired of empty promises by advertising sales people
You don't know who you can trust, or what is real and what's hype
You want more 'ready-to-buy' customers
You already have a local customer base and like the rest of us, you are always trying to attract new business. Millions of visitors and hundreds of thousands of people in northwest Montana shop and do business in the Flathead Valley - and they are using their smartphones more than ever. The Flathead Guide can help you attract more of these ready-to-buy customers!
EXTREMELY IMPORTANT

, if you advertise offline, be aware that 66% of Americans have performed a search on their mobile after seeing or hearing an offline ad (newspaper, radio, television, magazines, etc.).

Usage of QR Codes is increasing daily. You're seeing them everywhere; newspaper ads, in magazines, outdoor billboards, brochures, business cards and virtually all print media are using 'QR Codes'.


Do it for the link!

Strong 'LOCAL' links pointing to your primary website are one of the best things you can do to boost your site in search results. Over time, it can mean the difference between being on page one of Google or page 120 - and NOBODY goes past page one.
The benefits are HUGE!
Unlike an ad in conventional print media (a one-shot deal), your listing in the Flathead Guide works for you 24x7x365. Plus, your link from the Flathead Guide can actually help your main website rank higher in search results. The single biggest thing you can do to grow your brick and mortar business is to increase traffic to your website and make it perform better in search. Your future customers will check you out online first ~ BEFORE ~ they consider visiting your store. That's where we can help!
There is no better promotional value in the Flathead!
In addition to helping your website rank higher in search, the Flathead Guide can be a huge resource in sending you new customers. Every month some of our listings receive hundreds of page views and click-throughs to their website. Plus, with the "Tap to Call' feature of your listing, many people will see your listing, tap your phone number and be talking to you instantly.
Advertising is a lot like fishing…
Just being out on the water does not guarantee that you will catch any fish. You need the right fishing gear and "bait" – but most importantly…you gotta fish where the fish are! Today, your customers live online – on their smartphones and tablets.
If you do business in Kalispell, Whitefish, Bigfork or anywhere in the Flathead Valley, and you want to attract some of the millions of tourists that visit us each year, you must be marketing to capture mobile traffic.
A listing in the Flathead Guide is like having an additional mobile-friendly, stand-alone website routing traffic and phone calls to your business. We can help you attract people searching for YOUR business.
Your advertising may not reach those searching for you!
You advertise to find customers
You want to reach more local buyers
You need to attract more of the
millions of visitors to the Flathead
They are searching for your website from their smartphones.
To capture these searches you need strong local links pointing to your website. Nothing is better than having a mobile-friendly, search engine optimized listing in the Flathead Valley Business Directory™.
The Flathead Guide is your #1 Promotional Value!
Advertising is Good, Search Marketing is Better
Attracting customers at the exact moment they are "ready to buy" is the point of search marketing – and is the most effective way to grow a business. Think about it this way… If you own a tire store, you could buy a full page ad in the newspaper every day. However, I guarantee that when John or Mary needs to buy tires, they will NOT reach for the newspaper; they will search online for deals and a local tire store.