Rebecca Farm Eventing
The Event at Rebecca Farm for the largest equestrian triathlon in the nation.
The nation's best horses and riders compete alongside horses and riders of all ages and levels from across the continent, with free admission for spectators. Events include:
Dressage
Cross-country
Show jumping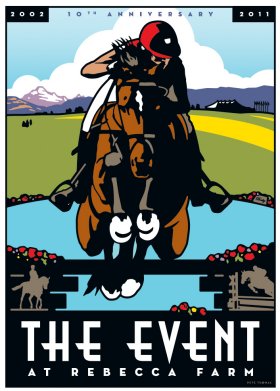 The sport of Eventing is best described as an equestrian triathlon with historic military ties meant to replicate what a horse and rider would go through in the cavalry.
Eventing on July 25-28, 2013
Event trade fair and concessions will be open all four days — and admission is free.